Vital Sign Monitoring for Early Signs of Sepsis
Sotera Digital Health's proprietary ViSi Mobile Monitoring System has been announced. The solution enables medical personnel to catch early warning signs of infection and save lives.
The announcement outlines ViSi Mobile's suite of advanced features and its capacity to address the rise of Sepsis cases in the US and beyond. According to the Sepsis Alliance, "Sepsis is the number 1 cost of hospitalization in the U.S. Costs for acute sepsis hospitalization and skilled nursing are estimated to be $62 billion annually." As one of the most expensive in-patient conditions to treat – healthcare practitioners and the industry at large need a rapid and robust solution.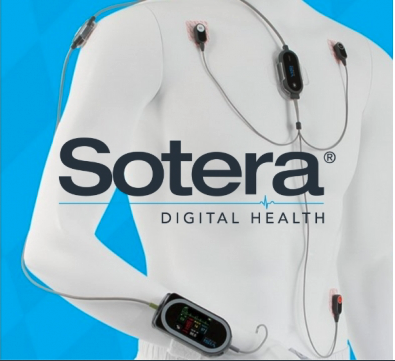 ViSi Mobile gives medical professionals real-time, remote access to vital sign data. This includes early signs and symptoms of sepsis such as an increased heart rate, lower blood pressure, fever, shortness of breath, or confusion. The device also enables staff to observe trends over time rather than just snapshots of a particular moment, halting the progress of sepsis before it turns into a life-threatening condition.
The technology allows medical staff to get on with daily tasks and treat other patients, safe in the knowledge that ViSi Mobile will notify them when vital signs breach previously-chosen parameters. This saves time and energy in the under-staffed and under-funded health sector. The system can be integrated with existing hospital tech, while alarms and updates can be sent to staff phones and uploaded directly to patient records.
Sotera CEO Devin McCombie says: "In today's busy healthcare industry, early identification of patient deterioration matters. Even one Failure to Rescue event is one too many, creating staggering burdens for patients/families and hospitals. The catastrophic patient deterioration that occurs with the development of sepsis is often preceded by changes in the patient's vital signs, and those changes are often missed because the deterioration occurs between spot check vital sign monitoring and by the time staff realize something is wrong, the patient has already begun circling the drain."
With its expanded range of features for sepsis surveillance, ViSi Mobile from Sotera is aiming to innovate critical care in hospitals and care facilities across the US.
The ViSi Mobile System enables ICU-level continuous monitoring to the general ward and beyond. The system is a wearable platform that continuously monitors all patient vital signs (Pulse Rate, Heart Rate (3 ECG Lead and 5 ECG Lead), SpO2, cNIBP (Continuous Non-Invasive Blood Pressure), MAP, Respiration Rate, Skin Temperature, Posture, Fall Detection, and Life-Threatening Arrhythmias (AFIB, AFIB RVR, VFIB, Asystole) and wirelessly communicates data to clinicians.
System alerts can be tailored to notify clinicians of fluctuations that signal deterioration in a patient's health. This use of surveillance monitoring promotes reduced Rapid Response Team activations, reduced Length of Stay (LOS) for transfers to the ICU, and early detection and prevention of adverse events. Sotera will speak at the Sepsis Alliance Summit on September 28-29, 2022, which will feature a virtual presentation by our very own Kristina Foard, RN, MSNed.⁠
Register for free at http://SepsisSummit.org.